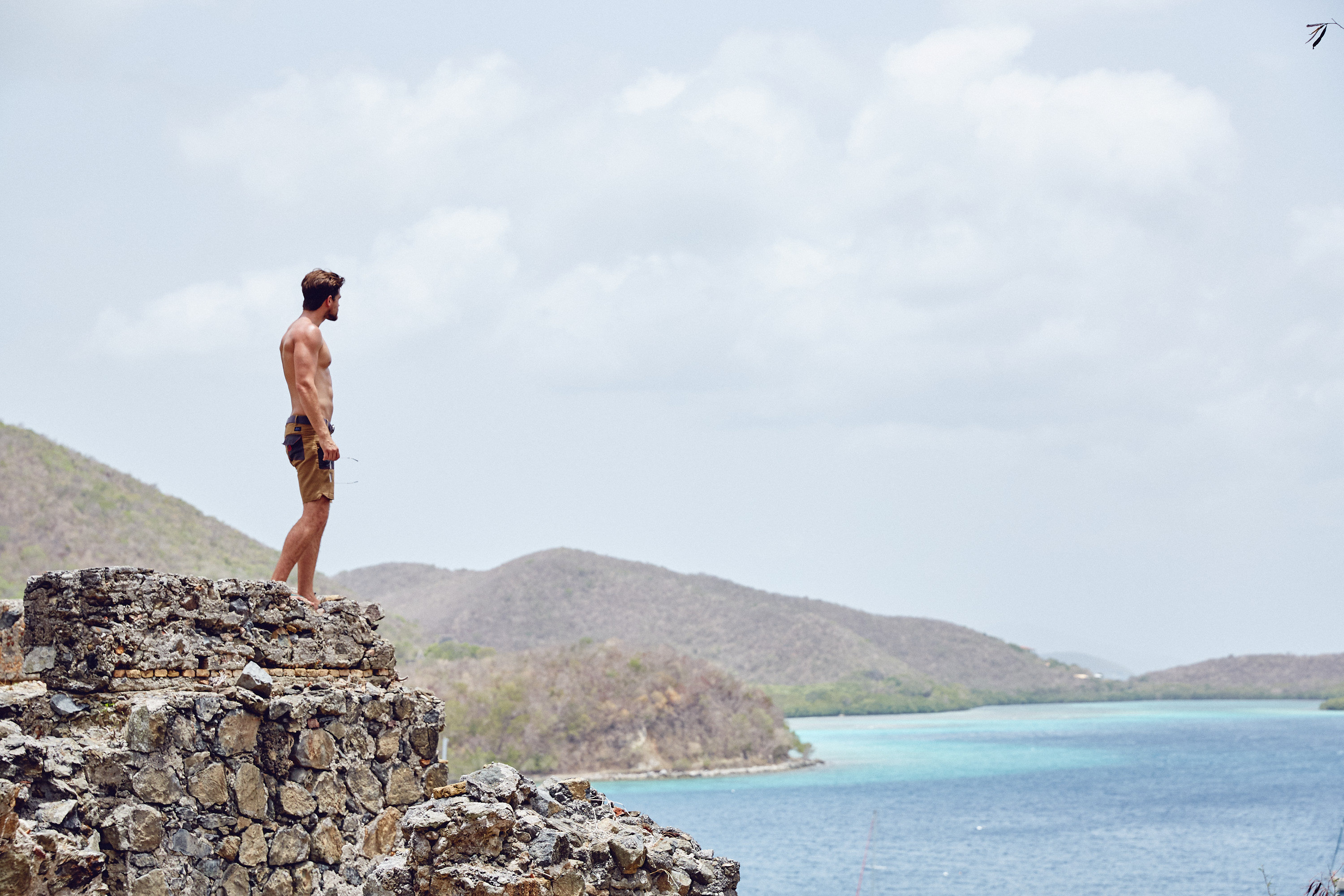 We opened the only ASA certified sailing school and charter company based in the U.S. Virgin Islands (USVI) because it is, quite simply, the best place to sail in the world. Sailing here is almost unfailingly warm and breezy, with smooth, calm waters that are sheltered by surrounding islands. Each day offers new beaches to explore, breathtakingly beautiful anchorages, and seriously notable sunsets. We were tickled but unsurprised that Lonely Planet listed the USVIs as the #1 US travel destination for 2012. Here's their take.
The USVIs are in the Caribbean Sea and the Atlantic Ocean, about 40 miles (64 km) east of Puerto Rico and immediately west of the British Virgin Islands. The territory consists of four main islands: Saint Thomas (our home port), Saint John, Saint Croix, and Water Island, as well as several dozen smaller islands. Picturing yourself on a white sand beach like the one above? They are what the islands are famous for, and not to worry, we'll be showing you a lot of them.
The temperature averages 78°F (25°C) in winter (December through March) and 83°F (28°C) in summer (June through August), and Easterly trade winds keep the humidity lower than on most other Caribbean islands.
If you are a U.S. citizen, you don't need a passport to travel to and stay in U.S. Virgin Islands. BUT, because we will be island-hopping and will travel outside of the boundaries of the USVIs, YOU MUST BRING AND CARRY YOUR PASSPORT WITH YOU.
The currency is the U.S. dollar, and English is the official language. And while the USVIs are U.S. territories, "West Indian culture remains their strongest influence. Calypso and reggae rhythms swirl through the air, and curried meats, callaloo soup and mango-sweetened microbrews fill the tables" (from the Lonely Planet guide to the islands .)
For more details on travel, what to bring with you, and answers to questions we are asked a lot, visit our Travel Details page here.
You'll find more photos, all taken during our courses or charters, on our Photos page here.