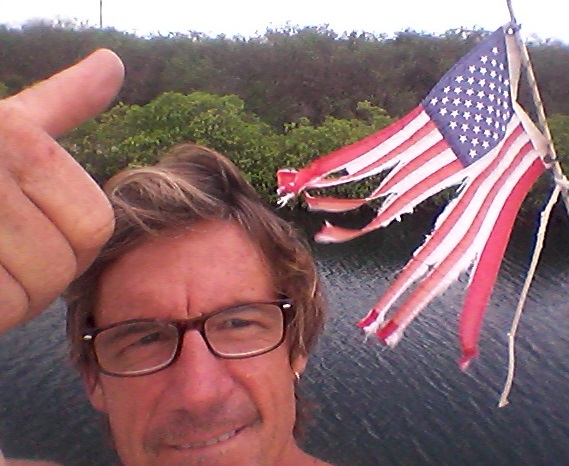 Irma passed us without incident. Top winds of 70mph, but I could have taken much more. I was tucked down in a channel of mangroves with no other boats in sight. Two anchors out, 6 points tied to the mangroves. All lines adjustable from the boat. When I could, I backed the cleat up with another cleat or winch & then cinched tight between them. The port side Mangroves had nearly 4" trunks, but the mangroves on the opposite bank had just two inch diameter trunks. So there I attached two or three smaller lines to a loop where the big line attached and ran back to the boat.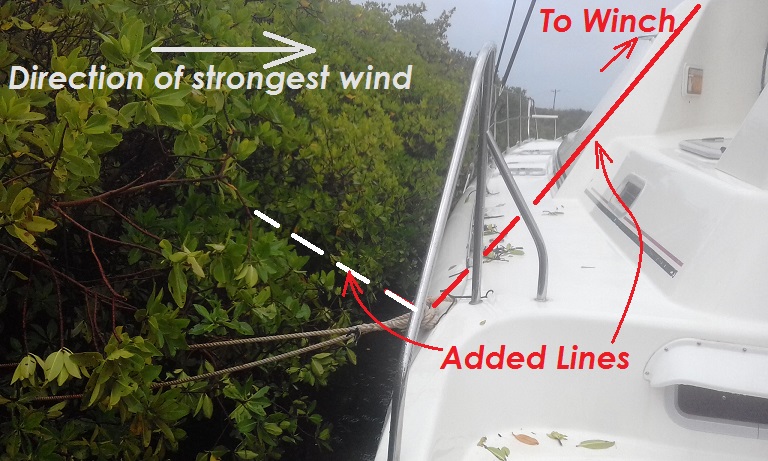 From the Port Side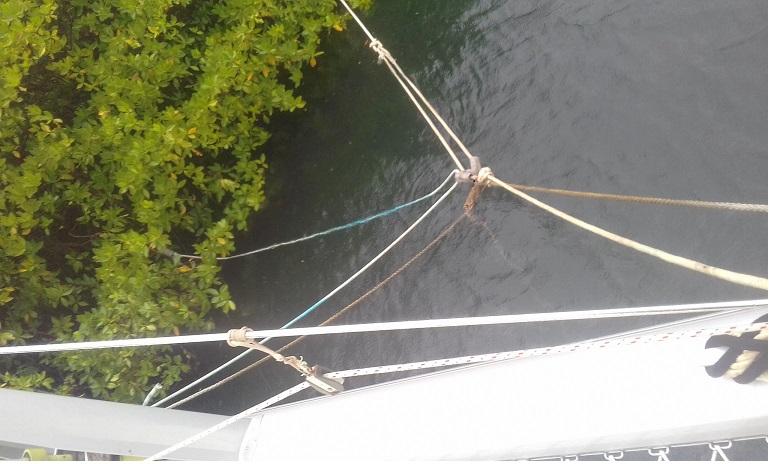 From the Bow. Two lines from Mangroves to six attaching points on the boat. But on the starboard side I had two attaching points going to 5 mangrove tie-ups.
The following morning was cloudy but calm. I had a boat full of mangrove leaves and that was about it.
I had to get to town about two miles away to get both food and water. Being a runner, the three mile round trip distance would be no problem. But it was. Basically I had nothing in the tank. One good night of sleep was not going to make up for the adrenaline fueled prior two days. I got about a ½ a mile, before I dropped into a walk. I waved down an officer from the DPNR (Department of Parks and Natural Resources) driving by and told him my story. Officer Torrance was kind enough to call his supervisor and ask about my request for a ride. Not sure what his supervisor said, but Officer Torrance simply said, "Where do you want to go"?
St Croix had downed trees and power lines, but an open Wendy's (breakfast) and then a market where I was able to provision as needed. Torrance then took me back to the fence I needed to jump to get into the area where Silver Lining was tied up. Thanks Officer Torrance!
I would have left the next morning (Friday), but now had to wait for hurricane Jose right behind Irma. For the next two days I caught up on sleep and a tour of St Croix from Humphrey.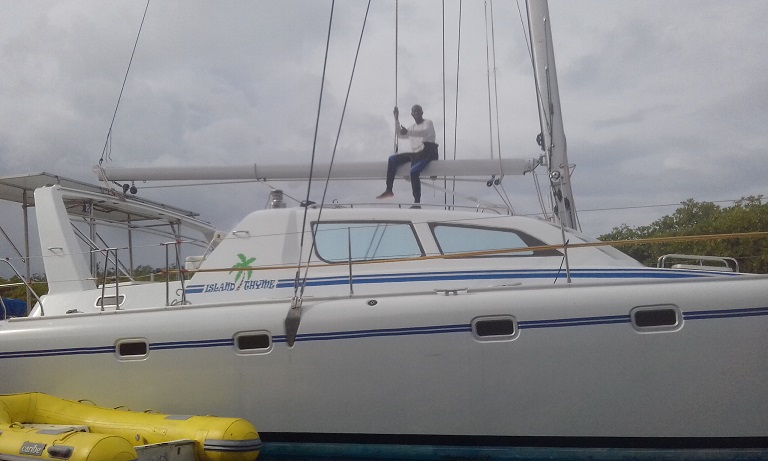 Hurricane Ready Humphrey on Island Thyme.
We helped each other re-rig our boats as we watched a parade of C-130s, Ospreys then the ROAR of HUGE C5 Galaxies just overhead (we were at the end of the runway in our little mangrove channel) as St Croix was the airport (the only operating airport in the USVIs) bringing in supplies in support of St John and St Thomas.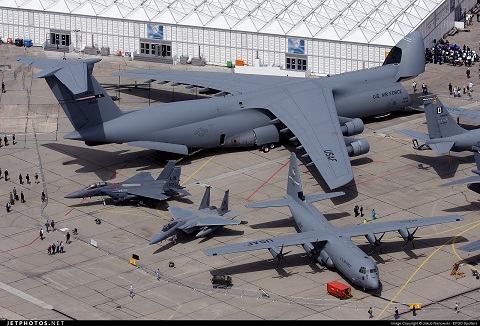 Big C-130 next to the monster C-5 Galaxy.
The next night I got on line and was able to see what I had run away from. A few photos: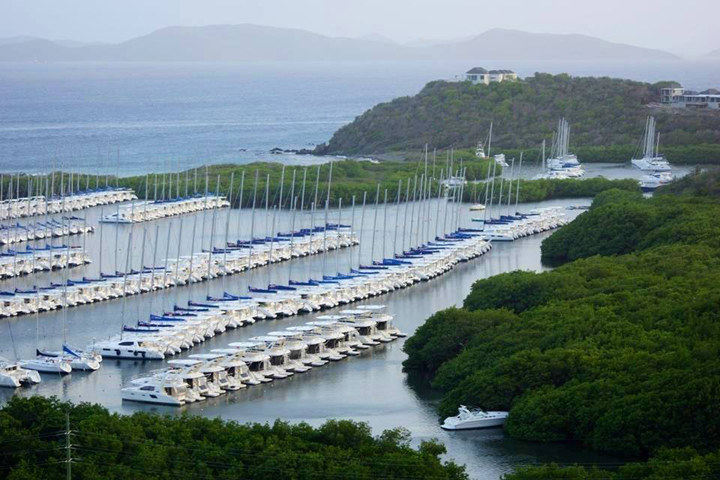 Before: The Moorings/Sunsail Hurricane Storage. Tortola, August 2017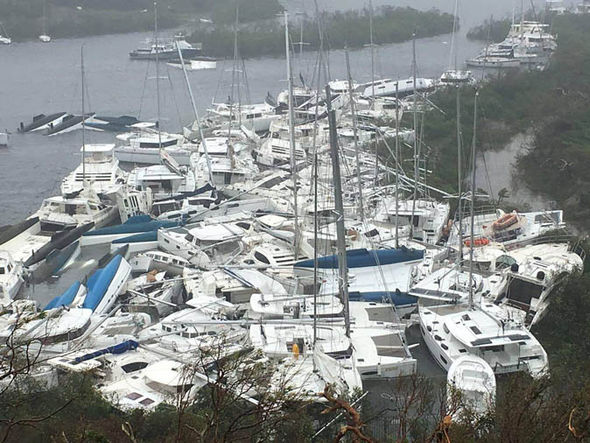 Same Bay….. AFTER Irma
Then on Sunday, again at 3am, I left for my final trip, 110 miles to St Kitts where Silver Lining came out of the water and I got to head home, or so I thought until American Airlines canceled my reservations three days in a role due to havoc still being caused by Irma in the states (Miami is a major hub for AA).
To put this hurricane into perspective, according to the numbers; The Accumulated Cyclone Energy (ACE) which is the total energy a hurricane expends over its life. Irma's ACE was equal to the total of ALL Hurricanes in an average season.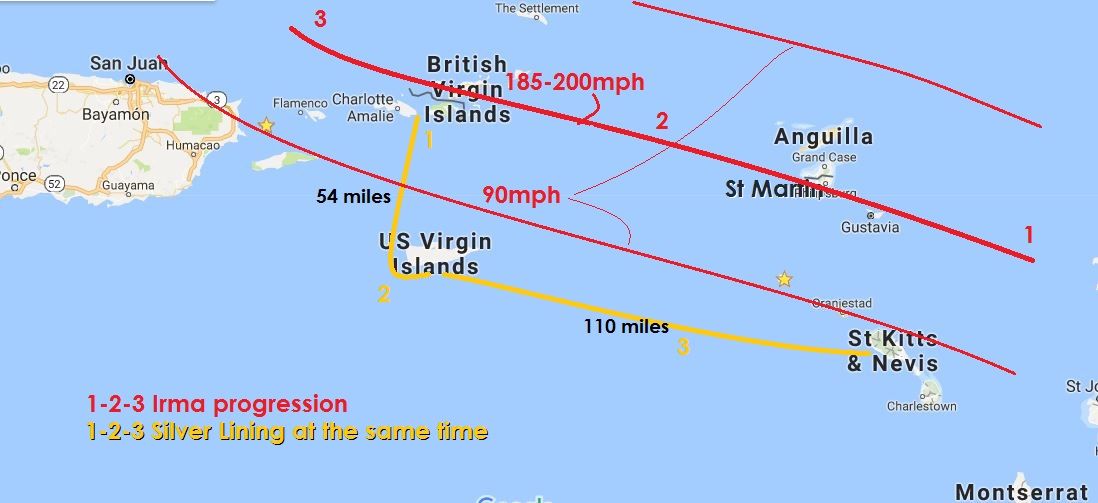 Currently, I am totally committed to getting back to the USVIs and BVIs with both Speculation and Silver Lining starting at the end of October. Classes are booked and I will make it happen. Simply put, our brothers and sisters down there need the business. And while I will not make much of a dent with a couple of boatloads of students a week, I will encourage others and show everyone that the VIs are strong and coming back.
#BVIStrong #USVIStrong
Cheers, Capt Scott
VI Sailing School