There is really no such thing as a "typical" week at Virgin Island Sailing School. With so many islands, beaches, bays and reefs to explore, no two school weeks will ever be exactly the same.
Some things, however, are guaranteed. First, you'll truly master the basics, and then some, with our comprehensive, ASA certified curriculum. Next, you'll apply what you learn – right away – as you navigate a unique island itinerary that you help craft. And lastly, you'll wear the school uniform, which is pretty much bare feet, bathing suits, and sunburn protection. So, get ready for your first of many no-roads adventures, which will look kind of like this:
Day 1 | St. Thomas
Welcome aboard. Get to know your fellow students, provision up and relax into the pace of the Caribbean. Learn your way around the boat, get your bearings, and help chart your course around the islands based on weather forecasts and where you'd like to play after school.
If everyone is in early enough, we may head over to St. Johns, or not – we'll take a group vote, which is how things often work around school.  Because it's the first night after a long day of travel for some, dinner is typically ashore, with no shortage of options on food and drink.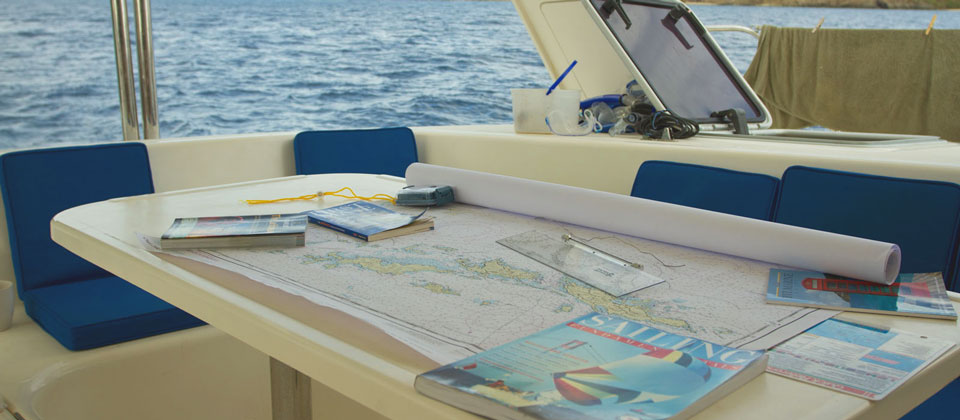 Day 2 | St. John + Jost van Dyke
Start the day a swim (which we do most days) and then practice the basics on our J-24 monohull. Once everyone gets the feel, cast off on the big boat and head 4 miles east to St. John to enjoy lunch and a beverage in one of the many turquoise coves.
After lunch, more basics and hands-on practice then depart the USVIs for Jost Van Dyke, the smallest of the 4 main British Virgin Islands. Flip a coin to decide between Foxy's and The Soggy Dollar – two of the many fine beach bars you'll encounter in even the remotest corners of the islands – then grab a drink and watch the day end in a spectacularly colorful manner.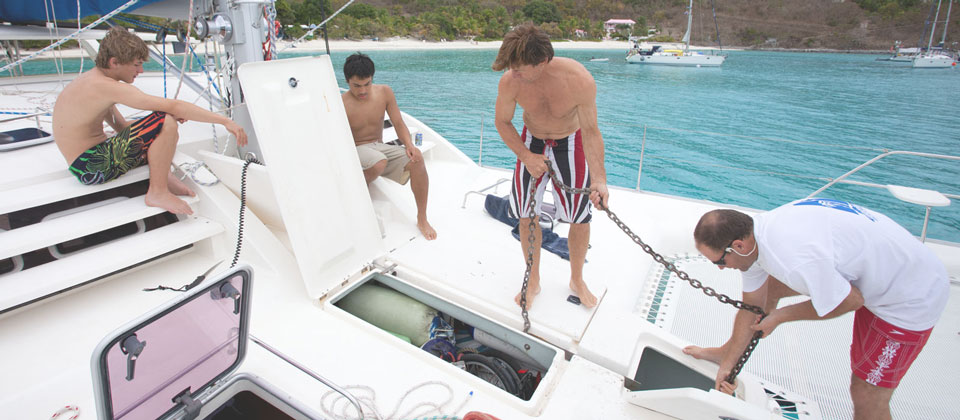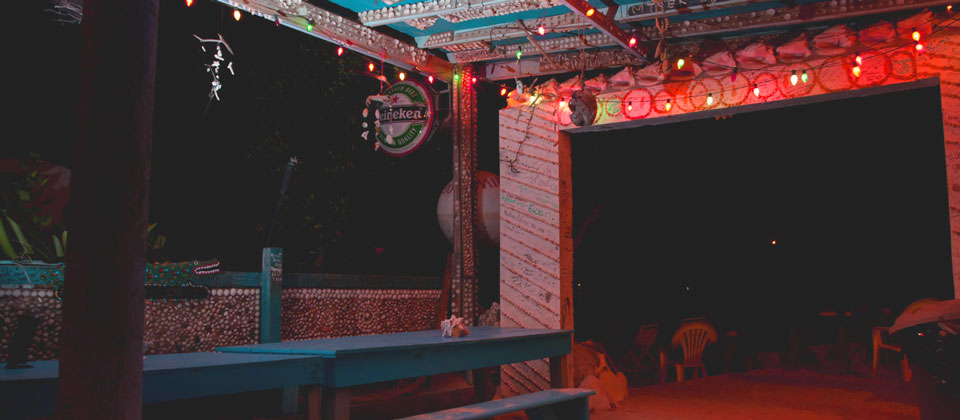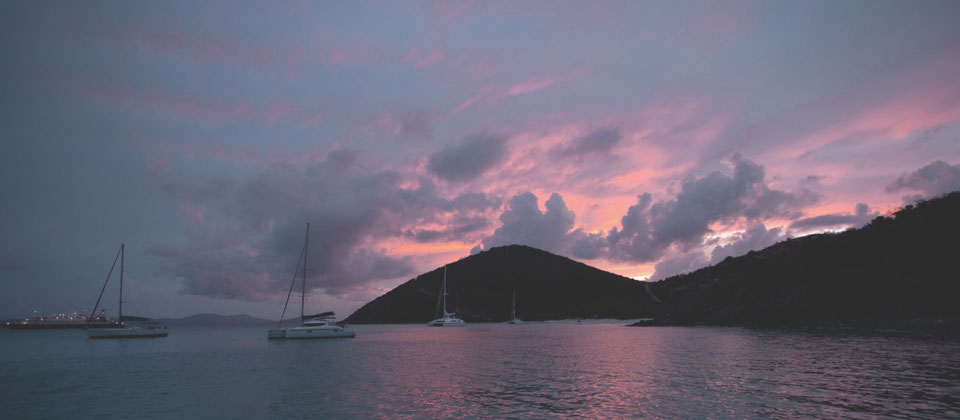 Day 3 | Tortola + Anegada
After breakfast and a quiz, sail to Tortola, the largest of the BVIs, and former home of Blackbeard and Captain Kidd (pirate-speak will be both required and graded.) Practice trimming for all points of sail and cruise past Soper's Hole, then continue on to Sandy Spit for a swim at one of the most beautiful white sand beaches in the world.
If the winds are favorable, continue on to Anegada, a flat atoll formed from coral and limestone. Google "gorgeous uninhabited island paradise" and we're pretty sure you'll find Anegada on the top of the search results.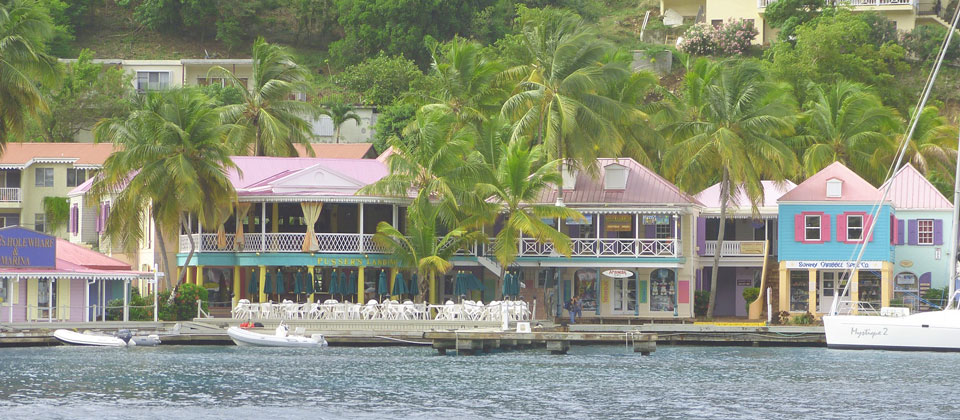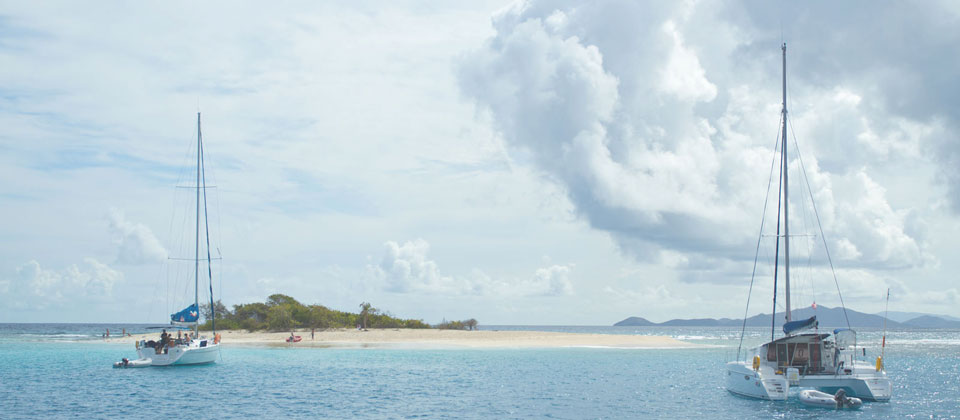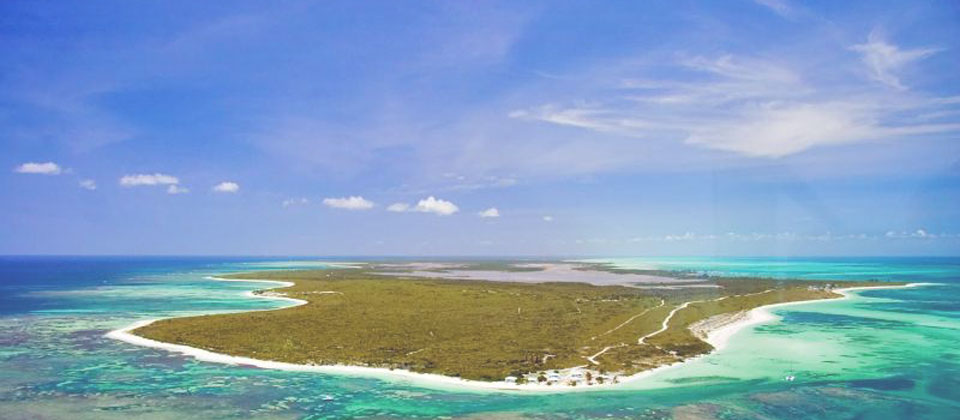 Day 4 | Virgin Gorda
Practice. Snorkel. Swim. Repeat. The Baths, Virgin Gorda. Simply amazing.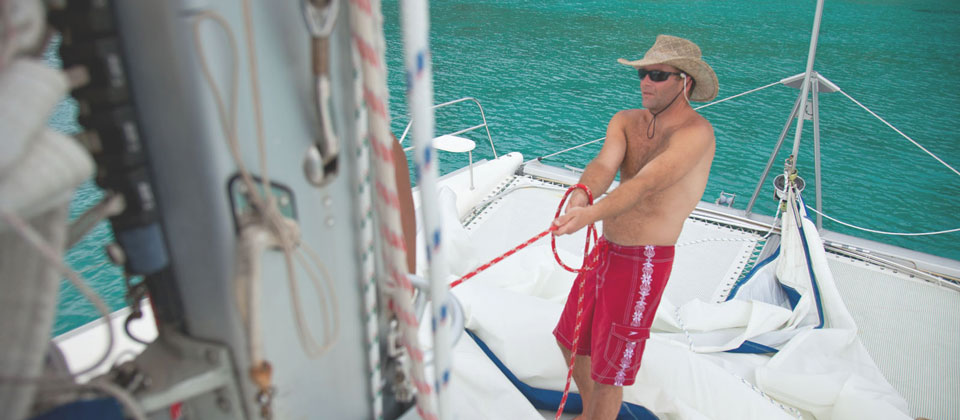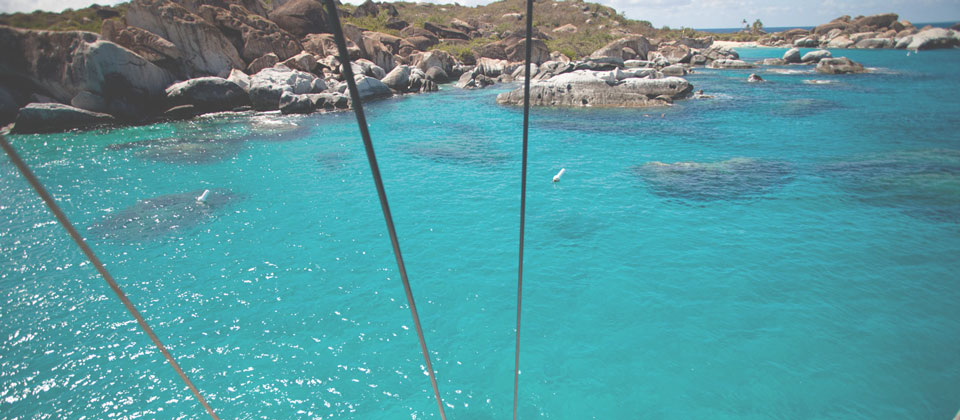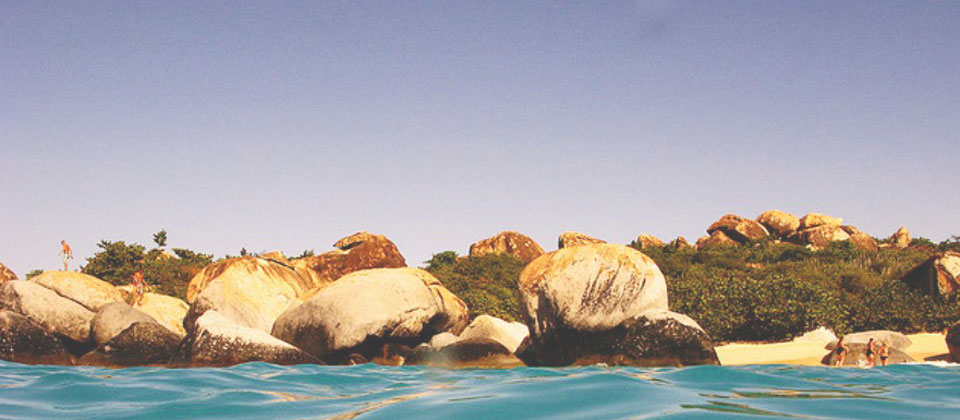 Day 5 | Norman Island
After four days of practice with navigation, docking, anchoring, safety and seamanship, you're starting to get a feel for this whole sailing thing, and your captain is more like a member of your crew. Pilot the boat yourself past The Indians off Norman Island, then drop anchor and hit the water for a snorkel through The Caves.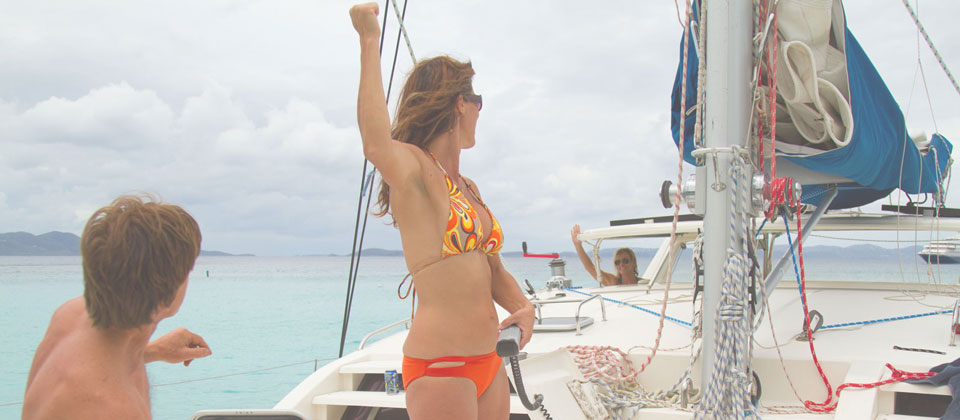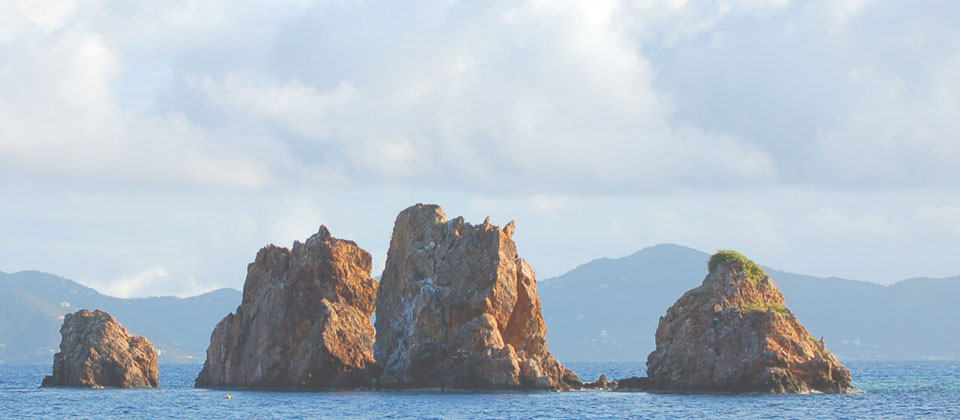 Day 6 | St. John
Back to St John for your final round of lessons, and the last bit of testing for your ASA certifications. Take the boat for a spin in your own private bay, then pour a glass of wine, settle in for the sunset, and congratulate yourself on becoming a sailor.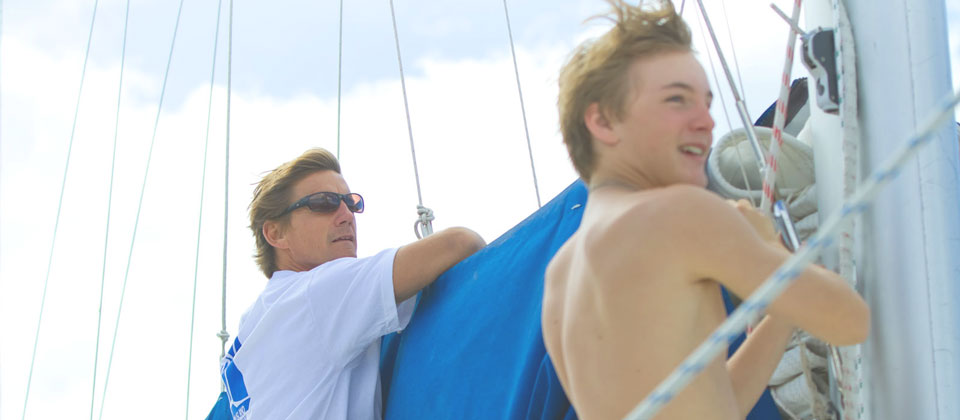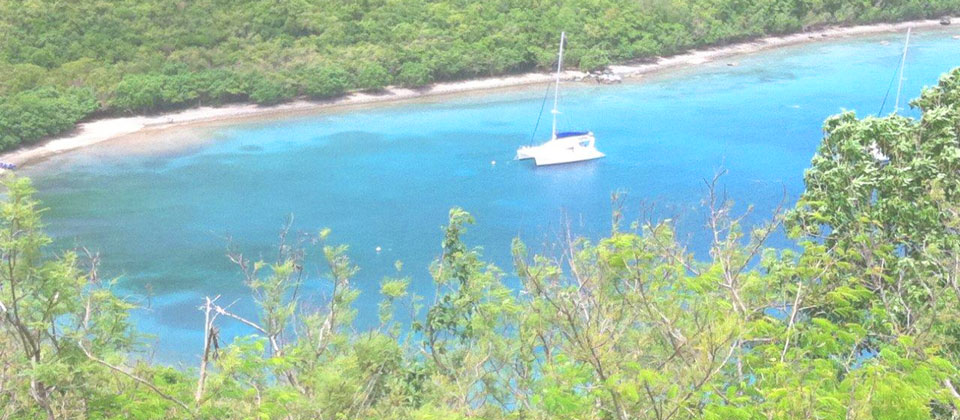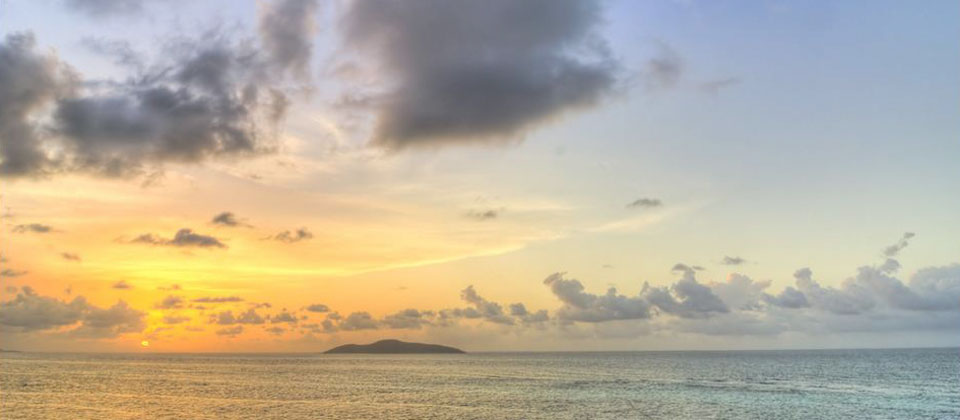 Day 7 | St. Thomas
"Yet behold I was an able seaman. I had graduated from the right school." – Jack London
The week ends where you started, but you won't be the same person you were on the first day. Welcome to the club, and to a lifetime of ocean adventure.