Scott Dempster (Founder, Virgin Island Sailing School)
Captain Scott learned to sail as a teenager and spent most of his time cruising and racing up and down the coast of California and Mexico. He made his first trip to the USVIs in 2005, and quickly recognized it as a place where he could combine 3 of his biggest passions: sailing, teaching and tropical islands. Soon after, ascribing to Mark Twain's philosophy that you will always regret what you don't do far more than what you do, he began captaining charters and teaching sailing in the islands. Realizing the need for an ASA certified school there, and drawing upon his stateside successes as a business owner and entrepreneur, he founded Virgin Island Sailing School in 2010.
Scott holds a USCG 50-ton captains license with several endorsements, including auxiliary sailing. He is a certified American Sailing Association (ASA) instructor in levels 101, 103, 104, 105 and 114, a passionate and accomplished yacht racer, and a not-half-bad surfer and musician.
* * *
* * *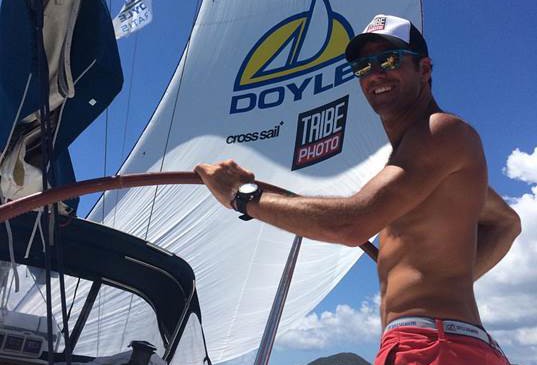 James Kell
James Kell holds ASA teaching certifications for levels 101 through 106 (Advanced Offshore) and 114 Catamaran. James started sailing as a boy with his family in New Zealand. The Bay of Islands contains fantastic sailing grounds and is an excellent nursery for a sailor.
Leaving corporate life in 2012, James spent a few summers working for legendary (and, in the best way, notorious) sailing events company The Yacht Week in a variety of jobs, including Route Manager of Greece. Fast forward a few years (and crossing the Atlantic a few times) James landed on Silver Lining (our Catamaran) for a 214 (instructor level) qualifying course. His sharp skills, deep sailing knowledge and easy going style made us say, "Here is the man for us!".
Though he is a sailor's sailor, James teaching style is easy going and thorough. As well as ASA, James is also qualified with the two other global sailing organizations; IYT and RYA.
* * *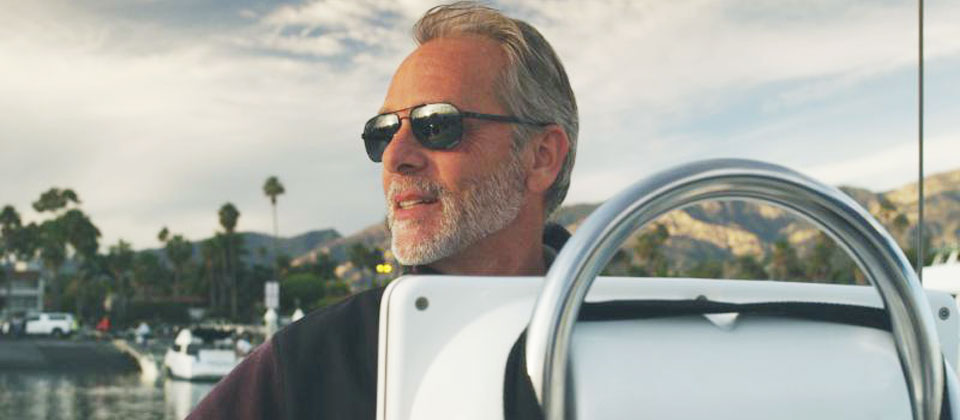 Larry Bouffard
Captain Larry Bouffard is a true veteran of the Caribbean sailing school experience. Since earning his American Sailing Association (ASA) teaching certification in 2002, he has taught hundreds of students of all ages and abilities the art of sailing, and has led over 70 week-long bare boat sailing classes, almost exclusively on catamarans.
And, because it is us saying it, we can brag a bit: his students love him. From a letter by a recent graduate: "Drawing on his experience as a charter captain enabled Larry to put often-dry lessons into a more understandable and interesting light. He allowed (us) to take active command of a much larger boat than (we had sailed) previously. That responsibility, under his watchful eye, combined with his many stories, slideshows and well paced instruction, left (us) with a comprehensive understanding of the vessel, and confidence in (our) ability to sail her." (Fall 2012, American Sailing Association's Affiliate and Instructor News)
Captain Larry is a USCG Merchant Marine Officer, and holds 100 Ton, Near Coastal, STCW 95, and TWIC licenses. He's an ASA Advanced Instructor for courses 101 – 106 and 114 (catamaran), and draws upon 15 years of managing complex business relationships for international corporations to ensure that each and every student is beyond happy with their school experience.
* * *
Quoted from one of our student" "Your Captain did a good job of tailoring our trip, May 2015, to suit our past sailing experience (I had a lot – my wife had very little), our future sailing plans, and our laid back attitudes. We got to enjoy plenty of sailing, plenty of exploring, and plenty of rum in one of the most beautiful places on Earth. We had a great time, learned a lot, and would highly recommend Virgin Islands Sailing School to anyone and everyone." Zach B ~ Albuquerque, New Mexico
* * *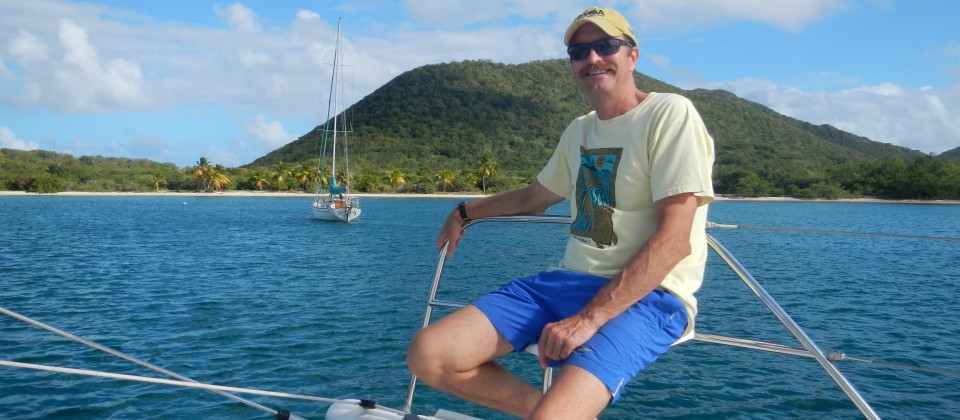 Doug Leihbacher
Captain Doug grew up in New York along the banks of the Hudson River. He still remembers the first time he took a breath of salty air as a young boy aboard his uncle's fishing boat; it was love at first sniff! He has wanted to be on the water ever since, whether on board a sailboat, motorboat or surfboard.
Doug started sailing in the mid 1980's as a foredeck hand on a racing boat in Long Island Sound. A few years later, he bought his own sailboat and kept it on the Hudson River, cruising to Newport, Nantucket, Cape Cod, the Chesapeake and Maine. His keen interest in all things nautical led him to obtain his USCG Captain's license and become an ASA sailing instructor. With a bachelor's degree in education, he first began to teach sailing in 1997.
In 1995, he was invited to crew on a Caribbean charter yacht where he found trade wind sailing so appealing, that he has returned every year since. From Belize to Grenada, he has sought out the Caribbean less traveled and enjoys sharing his love of the Virgin Islands with his students.
A retired fire chief, Doug is known for his calm demeanor under sail, patient teaching style and confidence in his students. He is also known for making one of the best rum punches in the islands, using a secret blend of fruit juices and rum that is sure to invigorate and re-hydrate students after a long day of sail training.
* * *