Leopard 47′ catamaran "Silver Lining" – St Thomas
While you'll learn the basics on the J-24, "Silver Lining" will be your luxury accommodations and wheels for the week, as well as your classroom for more advanced skills.
She is easy to sail, wide, roomy, and equipped with many extras so you can craft your own adventure. She is designed for stability, so she "sails flat", but not at the expense of performance.
Her deck has acres of space to hang out and soak in the sun, with wide steps off the stern from which to hang toes in the water or slide in for a swim or a snorkel (and a struggle-free re-boarding.)
The well-thought-out interior layout has four private guest cabins, each with a queen berth, bathroom with shower, and plenty of light and storage. We supply you with towels, linens, pillows, non-alcoholic beverages and toiletries.
Also on board: a fully equipped galley, ice maker, fishing gear, and snorkeling gear. You can view more images of "Silver Lining" both above and below deck on our charter page here.

* * *
"Speculation" Leopard 44 (also known as 444)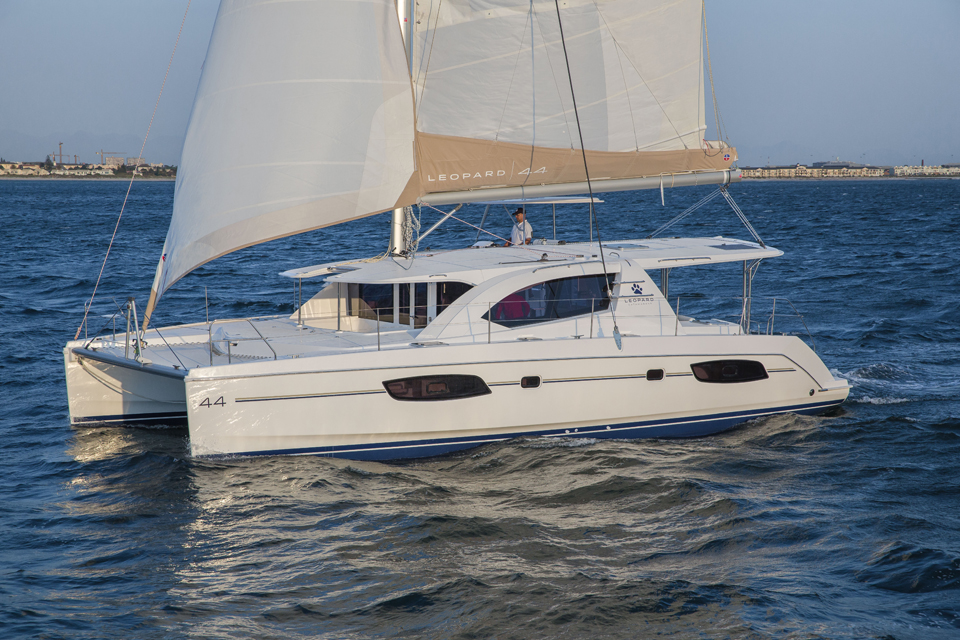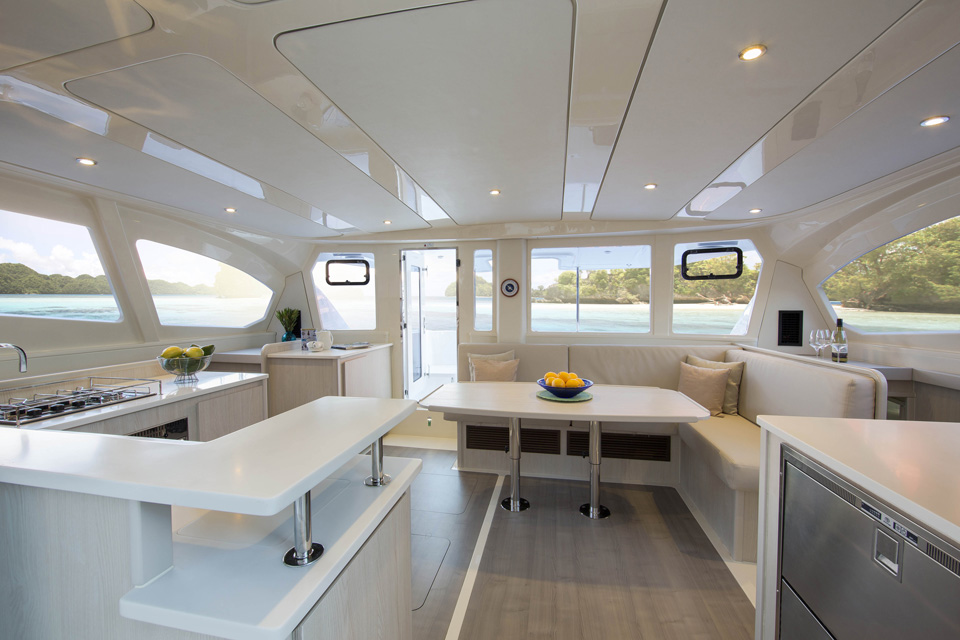 Looking for a touch of Luxury? Our 2003 Leopard 444 catamaran. This boat features added amenities, equipment and elbow room.
The Leopard 44′ was designed by Morrelli & Melvin, designers of the record breaking racing catamaran PlayStation, and built by Robertson & Caine in South Africa. These cats are top performers & premier cruisers as well; since their introduction 3 years ago, they have won multiple awards and hearts with their comfort, space, styling and perfomance. They have 4 spacious cabins available to accommodate up to 10 people (whole boat charter only) or a maximum of 6 students, plus your USCG Captain/ASA certified instructor. You can view more of "Speculation" above and below decks here.
* * *
Beneteau First 40.7_sailing out of Martinique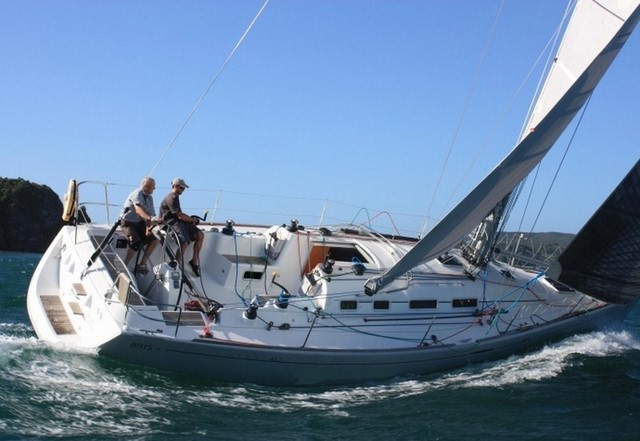 The Beneteau is a French built beauty ready for either offshore adventures or swift and comfortable coastal cruising. According to one well known broker's review, "there isn't a more complete or capable boat on the market today".
The First 40.7 is a cruiser/racer, which usually means trading speed for comfort. True, while comfortable, she is likely to put a smile on any racer's face.
* * *
J-24 (IC 24)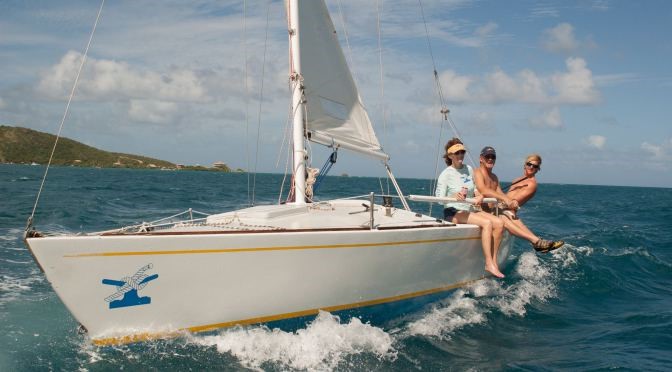 If you are a small boat sailor then you will know the J-24. The IC-24 is the Caribbean one-design version. It has more cockpit space and no traveler. The simply rigging is excellent for first timers on the water.
If you are not familiar with the J or IC-24, it is a self righting 24 foot Keelboat. "Self Righting" is the key, meaning will not capsize (tip over). Sure, you can heel the boat unit water is coming over the sides, but she will always come back to upright due to the weighted keel (unlike a small sailing dinghy/skiff like a Laser or 49er
These smaller "teaching" boats, meet the certification requirements of ASA 101 (Basic Keelboat Sailing) for "demonstrated proficiency on sloop-rigged keel boats of 20 – 27 feet".
* * *