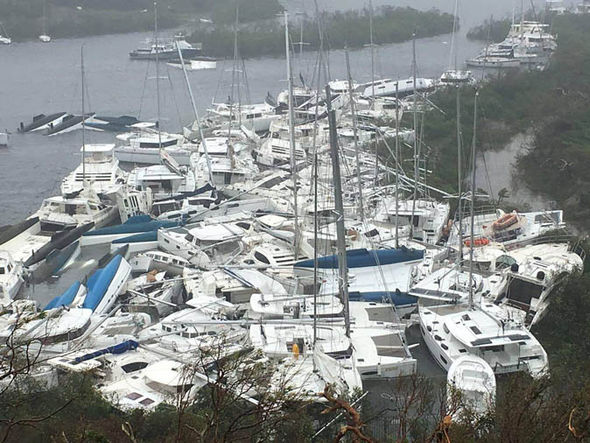 Irma came through the first week of September. Jose was close behind, delaying the departure of Silver Lining from my hurricane hole in St Croix. I finally did leave at 3am that Monday, taking 16 hours to get to St Kitts.
Silver Lining came out of the water the following Wednesday. That Friday, September 15th I took a commercial flight back to the mainland. The following Tuesday, Hurricane Maria (now also a category 5) hit St Kitts, then St Croix and with particular cruelty, the island of Puerto Rico. But our little boatyard in St Kitts held up well. When I will return there on October13th, I will post photos of why we weathered Hurricane Maria.
I, along with a small crew will return to the VIs on October 22rd or 23th with both Silver Lining and Speculation. My #1 mission will be helping with whatever I can in the VIs (Both US and British). Their needs are changing as the situation develops, but currently there seems to be a lack of understanding about the situation on the ground, along with bureaucratic red tape… which does not exist for me.
Though I will be one of the first (if not THE first) sailing schools back on line, I will be overly provisioned and fueled up, with water-maker running and in contact with (communications willing) ANYONE I can raise in the VIs, and take it from there.
Anyone that has a line of communication with the VIs, please contact me directly. All help is greatly appreciated.
Sincerely,
Capt Scott
VI Sailing School
805 850 8135