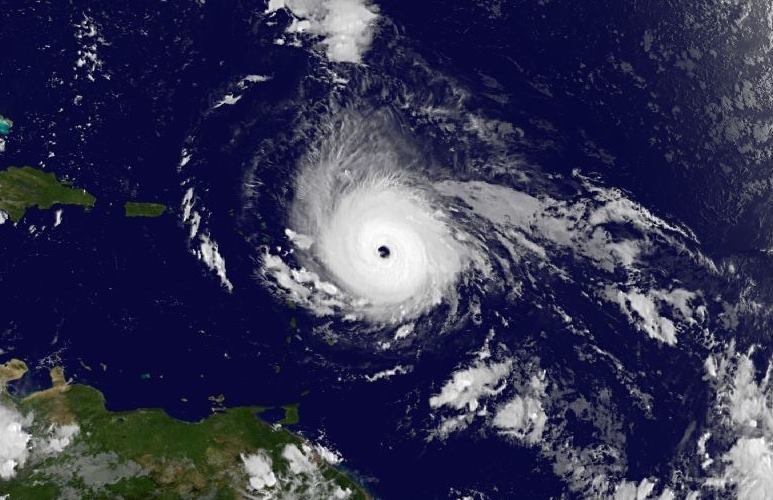 Irma came from the mid-Atlantic, mid-week. A mid-sized hurricane the first week of September.
But as of Thursday, it was starting to look like possible trouble for me in St Thomas USVI.
Silver Lining, Virgin Islands Sailing School's 47' catamaran was moored in Vessup Bay on the east end (most commonly known as Redhook), St Thomas. I had left her on a mooring three weeks prior in need of steering components.
When I awoke the next morning of Friday September 8th, the threat became slightly greater. When was Irma going to turn north? No one knew for sure. But it was likely to brush by the USVIs with a possibility (though not highly likely as of Friday) of going through the VIs.
Wanting the option to move the boat a lengthy distance, I worked Friday refabricating the broken turning blocks for the disabled steering, finishing by late afternoon.
Saturday was spent watching the slow progress of Irma, along with watching videos and reading articles regarding surviving a hurricane on a boat (something I had never done). Only knowing of Brenner Bay on St Thomas, I mainly used Google Earth to check out all the possible hurricane holes (shallow, inland, mountains around and full of mangroves) on the rest of the island as well as St Croix (Again, more options!).
Later that afternoon it was clear Irma was moving west more than north and I had to go. I bought a ticket to leave Sunday night, the readeye from L.A. to St Thomas. There was still a chance (though now slim) that Irma would turn north in time, meaning I may not need to go down after all.
Sunday morning brought reports that now made it obvious I was going. Being ready to go, I spent the day relaxing and napping knowing that I would be burning the candle at both ends with a red eye flight, repair and then sailing (between 4 and 40 miles) to a mangrove filled bay on St Thomas or St Croix, followed by 4-6 hours of setting lines and prepping the boats by removing all sails and tying down anything on deck that might leave or open (or ???) with a 140+ mph gust.
I took off that Sunday night around 11pm and got to St Thomas at 1:30pm Monday. I had the taxi driver stop so I could get a close-up look at Brenner Bay, a hurricane hole closest to Silver Lining's current location. Irma was due to come by within 48 hours.
There I witnessed a bay crammed full of boats with additional boats just getting ready with anchor and lines. Having arrived so late I felt lucky to not have come in earlier and now being part of this overbooked, ill-advised circus. Since the short term forecast (40 hours away) had Irma passing just north of the VIs, I decided then and there I would head south to St Croix. So back to Silver Lining (my thanks to Melissa for the dinghy ride out) where I spent the next 3 hours installing the new steering components. Then… I found a dead starter battery (first time in 5 years… of course!). Luckily the auto parts store was open until 8pm that Labor Day evening. Taxied back and forth then installed said battery, then readied Silver Lining for the 54 mile journey. I was heading to the south side of St Croix to a spot I picked on Google Earth. Got to bed around 11:45pm.
Up at 3:30am. Started the motors, threw the mooring lines and I was off to St Croix. I ran on only the port motor as I had raised the main and the combination of sail and windward side motor equals good speed and a somewhat self-correcting helm, which I needed since I did not have autopilot.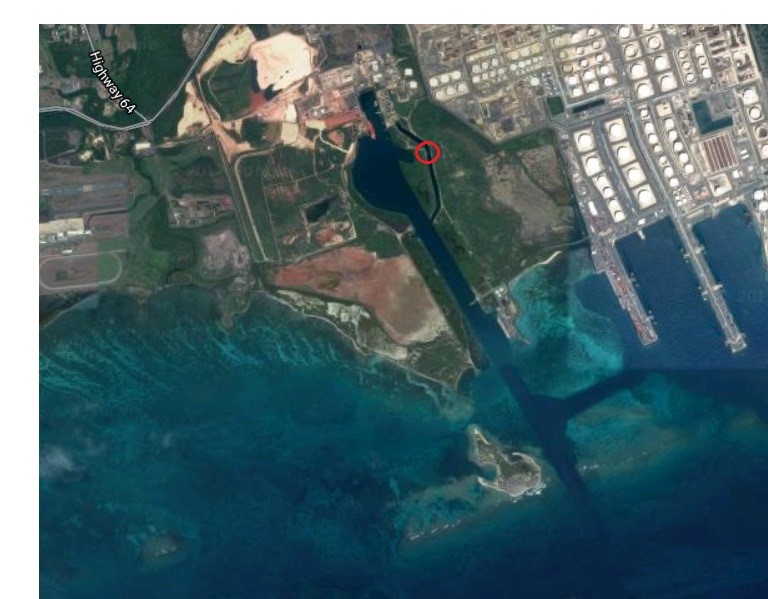 Got to St Croix in the late morning and pulled up into a long narrow channel that I traveled up about a ¼ mile when, turning the one corner, saw one other boat, "Island Thyme" a Leopard 47 just like mine. Lucky for me…. as the owner Humphry offered his time to help me get Silver Lining ready as Island Thyme was already set. I am forever and thankfully in his debt.
Though I saw it in the videos, climbing through the mangroves was surely more suited for Spider Man than me, with all of the tight rope balancing, limb hanging and tight squeezing my way around. And the critters! Plenty of mosquitos, things swimming by just underneath and these fearless, ground dwelling, tree climbing crabs. Humphrey set me up with some firehose as anti-chaffing gear and had some great suggestions, the best of which was making all of my lines adjustable so that I could change angles and spread the line stress out as needed with changing wind direction. Humphrey was also good enough to feed me since I had not eaten, leaving St Thomas with a ½ a jar of peanuts and a bottle of Maker's Mark. I slept really well that night and I needed it, with only 3.5 hours of sleep in 41 hours.
Irma stalled, but started showing herself midmorning on Wednesday. And as Humphrey said, when the wind slowly came up, the changes needed were obvious. So I added two lines and adjusted the others.
A few hours later Irma passed, 60 miles to the north of us, but as everyone knows now, right through the middle of the Virgin Islands with sustained winds of 185 miles an hour… for nearly three hours in any one location. But being where we were, we did not see more than 60 knots (69mph) of wind. But with the VHF radio on so Humphrey and I could be there for one another, I heard a bit of the horror; People being told to "stay in your bathtub" after most of their house had blown away. People with broken bones or other serious injuries being told, "We will get to you when we can….."
Next post: "The Day after" and "Waiting for Jose"
Cheers,
Capt Scott
VI Sailing School
#BVIStrong
#USVIStrong